Heidi Schopen – Oregon License # 13114
Heidi has been practicing massage in the Portland area for over 10 years. Her massage incorporates a blend of Swedish, Trigger Point, Myofacial and Deep Tissue. She is very passionate about helping others and listens to each clients needs individually to determine the focus areas for each session.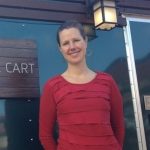 (Heidi)
Caroline Clyburn- Oregon License #22777
Caroline graduated from Asheville School of Massage and Yoga in 2012. In addition to classic Swedish and Deep Tissue techniques, her style reflects the unique training program's focus on the mutualistic relationship between massage and yoga – saturating her practice with elements of Thai Massage, energy work, and therapeutic stretching.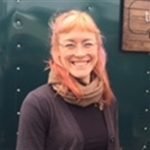 (Caroline)
Austin Johnson – Oregon License #23971 
Incorporating techniques from Thai bodywork, Austin blends Deep Tissue as well as Swedish modalities to create a relaxing restorative massage. He also brings a body of knowledge from rock climbing, yoga and Muay Thai.
(Austin)
April Aviles – Oregon License #22864 
With her training from Portland's own East West College, April has melded her practice into her focused studies in Thai Massage and Structural Myofacial Release. Her style is a slow sink into deep tissue layers, providing not only musculoskeletal benefits but also deep relaxation. She is perceptive to her clients needs and excited join the Tiny Massage Cart.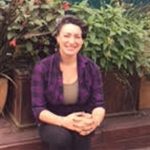 (April)
Briana Paris- Oregon License # 16427
As a graduate from Portland's East West College, Briana has been practicing massage for almost 10 years. A focused yet relaxing therapeutic touch is the intention for each massage. In addition to the Western Swedish-style bodywork one expects during a massage, Briana's work often includes elements of Shitatsu, Tui Na and some Deep Tissue techniques.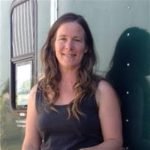 (Briana)
Misty Fall – Oregon License # 23135
Misty graduated  from The Wellspring School of Healing Arts in Portland OR and brings the essence of Amma Therapy as well as Swedish and Deep Tissue to the table.  Moving the Qi or energy with circular strokes, massage along the Chinese Medicine channels and stimulation of acupressure has clients leaving rejuvanated, relaxed and space and movement where there was once stagnation and pain. Additional offerings include Gua Sha (a scraping technique similar to cupping) if desired.
Check out this article about Gua Sha!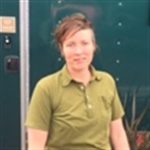 (Misty)
Emma Stricker – Oregon License # 023332
Graduating from Milwaukee School of Massage, Emma believes in the body's ability to heal itself and that massage therapy is one of the paths to restoring health and wellness to the body. Her goal with every massage is to provide a focused massage that encourages relaxation from stress and tension.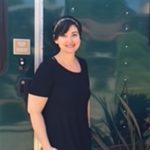 (Emma)
David Jones-Hackathorne -License # 22951
David Eagle graduated from Portland's own East West College. He uses structural myofacial release, deep tissue and neuromuscular therapy to assist in creating better postural alignment.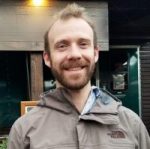 Rhone Lachner – Oregon License #023284
Rhone graduated from Portland's East West College of the Healing Arts and they are passionately fueled to bring restorative balance and harmony to the body. They are LGBTQ-friendly, and treat each client's needs with an individualized approach. Depending on the clients preference, each massage can combine combine Deep Tissue, Myofacial Release, Swedish, Craniosacral and/or Reiki.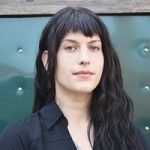 Megan Vandehey – Oregon License # 13103
With a passion for healing, and 10 years experience, Megan's massage style could best be described as a combination of Swedish, Deep Tissue and Trigger Point. It is her hope that each session allows her clients a chance to rest, relax and to feel revitalized.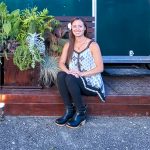 (Megan)
Raeleen Hunter – Oregon License # 17059

With 20 years of experience in the spa industry, Raeleen begun her career as an esthetician and pedicure specialist, then became a massage therapist in 2010. Last winter, she had the opportunity to deepen her study by attending the International Thai Massage School in Chang Mai, Thailand. She enjoys incorporating passive stretching, compression and energy work into her table massage technique.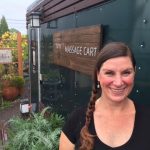 (Raeleen)